Post by Frodo on Nov 16, 2016 7:50:16 GMT
Zarano Manor...

As Nick begins planning for the party to re-intergrate himself into society, Frodi is over the moon that her husband is a free man once again. Ever since the trial, she hasn't been able to stop grinning. To say Nick is also delighted, is an understatement! He HATED wearing the ankle bracelet, with a passion.


FRODI
:
*cuddles him
* So how's my wonderful, amazing husband?
NICK
: Umm... dunno... feels like there's something missing.
*looks down at his leg, and shakes it
* Oh yeah, NO FRICKING ANKLE BRACELET!!! *
laughs
*
FRODI
: No ankle bracelet. No house arrest. No forced therapy sessions. Whatever are you going to do with yourself now? *
grins
*
NICK
: I'm sure I'll think of something. *
grins
*
FRODI
: *
strokes his back
* Rebecca tried EVERYTHING to take you down. But in the end... you out-witted her. *
smiles
*
NICK
: Maybe I should pop over, and say 'Hello' to her. *
winks
*
FRODI
: *
giggles
* I would LOVE to see her face, if you did that! *
strokes his face
*
Nick looks at her, and pushes a strand of hair out her eyes. His hand brushes against her cheek. She gently strokes his stubble, and smiles. And they kiss passionately
.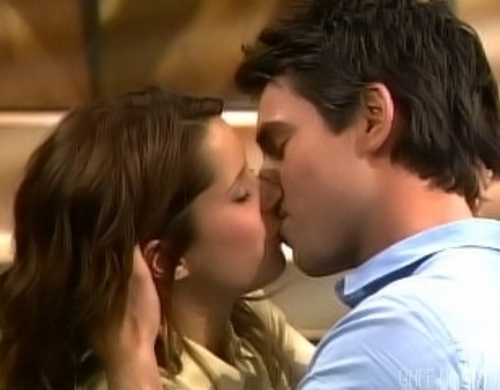 Several minutes later, they finally pull apart
.
Frodi runs her hands down his arms, down to his hands, and clasps his hands
.
FRODI
: Mmmm, how do your kisses always make me feel so good? *
smiles
*
NICK
: Is this your sneaky way of distracting me from planning this party? Getting me to kiss you? *
kisses her nose
*
FRODI
: *
shakes her head
* I can't wait for everyone to know you're a free man again.
NICK
: Hehe. Back with a vengeance. The world won't know what's hit it. *
plays with her hair
*
FRODI
: Look out world, Nick Zarano is back.
*kisses him
*
NICK
: The world better watch out.
*kisses her back
*
FRODI
: Forget the world! This is our time, Nick.
Wyndemere Island...

Myca, Sebastion, and Lorenzo are down in the basement of their manor. Lorenzo is having his very first fencing lesson - although he was doubtful at first, his new friends convinced him to give it a shot. And although he's not making much progress, Sebastion & Myca are very patient with him.

Lorenzo holds up his sword weakly, and points it in Sebastion's direction, as Sebastion lunges at him, for the upteempth time
.
SEBASTION
: *
chuckles
* Hehehe, oh my friend! You must think of the sword as an extension of your body. Don't be afraid of it. Or of your opponent.
As Sebastion talks, Lorenzo tries to catch him off-guard, and lunges at him. But Sebastion still successfully blocks the attack
.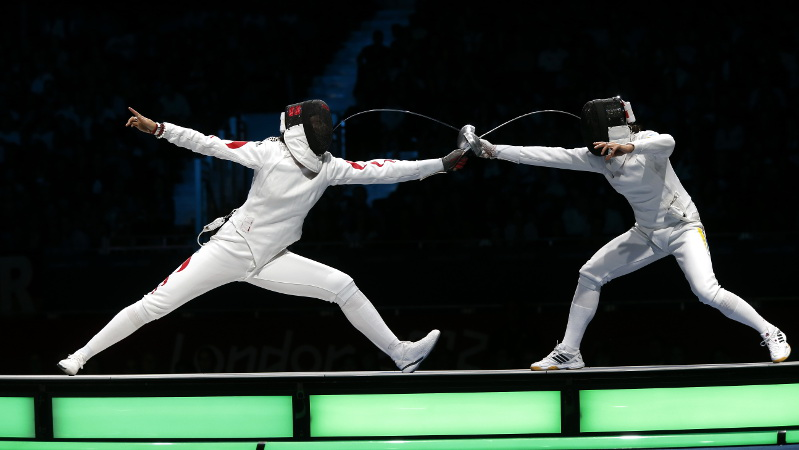 SEBASTION
: Nice move! Always look for an opening.
LORENZO
: *
sad
* But you still blocked me.
SEBASTION
: True. But don't forget, Myca & I have been doing this for many years. This is only your first lesson. Don't be discouraged.
LORENZO
: ...
SEBASTION
: *
raises his sword
* En guarde.
Lorenzo raises his sword, and takes up attack position again. But just as before, he's having a hard time grasping the basics
.
SEBASTION
: *
looks at Myca
* Little Bird... could you step in, and help me demonstrate?
MYCA
: With pleasure, darling.
Myca takes the sword from Lorenzo, ready to oppose Sebastion. Both of them move slowly, explaining their moves to Lorenzo, as well as little tips and tricks
.
LORENZO
: There's just so much to take in. You both make it look so easy.
SEBASTION
: It is not easy. But you are right, there is a lot to take in. You have done enough for today.
*puts a friendly hand on Lorenzo's shoulder
* We will rest for now. *
smiles
*
LORENZO
:
*lets out a sigh of relief
* I don't know if I'll EVER get the hang of it. But I appreciate you both for being so patient with me.
MYCA
: You did well for your first lesson, Lorenzo.
Lorenzo smiles a 'Thankyou', as they leave the dungeon
.
The next day...
Zarano Manor...


The family enjoy a leisurely breakfast together. There's no school or nursery today, so the kids can take their time, and not rush.

Frodi is feeding the twins. They are on solids now, and Frodi is introducing them to porridge. Lucy and Oscar giggle, as Frodi makes Choo Choo noises, and tells them 'Here comes the train... open wide', to get them to eat it
.
VINCENT
: That train is REALLY taking it's time.
(reffering to Frodi's comments to Lucy & Oscar)
FRODI
: Maybe the train will come for YOU, Vincent. *
teases Vincent, and offers him a baby spoon of porridge
*
VINCENT
:
*pulls a face
* No thanks! Porridge is horrible! I'll stick with my cereal, thanks.
An hour or so later, breakfast is over. The kids are off doing various things. Vincent has gone out on a date with Jazzy. Rosie and Lilla are playing Hide & Seek with Eurus. Michael has sneaked out to see Abby. Lucy and Oscar are down for a nap. So that just leaves Frodi & Nick.

Frodi goes through to the living room, and flops down on the settee. Nick sits down next to her, and gently puts his hand on her bump. She looks at him, and lovingly puts her hand over his
.
NICK
: So is Bumpy still kicking a lot?
Frodi smiles. 'Bumpy' has affectionately become their nickname for the unborn baby
.
FRODI
: Yeah. I think he or she if having a party in there, most of the time.
Nick puts his arm around her, and pulls her towards him. And she snuggles into his neck
.
FRODI
: Are you remembering, I'm meeting Alessea for lunch today? Haven't seen much of her recently. We can have a good girly natter, and catch up with each other.
NICK
: *
nods
* It'll do you good, to get out, and meet up with her again. Plus, it'll give me a chance to work on planning for this party.
FRODI
: *
stretches up to kiss him
* Who's on the guest list?
NICK
: *
plays with her hair
* EVERYONE! This is gonna be one hell of a party.
FRODI
: Want me to pick anything up, when I'm in town?
NICK
: Nah, think I got everything covered.
Sein Dor Cinema

Vincent and Jazzy have gone to see a film at the local cinema. They can't decide between the horror film and the comedy film, but in the end, horror wins.

As the film plays on, Vincent loves how Jazzy screams, looks away, and cuddles into him, at the scary bits. Although he's not quite sure how much is genuine fear, and how much is for show, so they can cuddle
.
Sein Dor Cafe...

A few hours have passed, and it's now lunch time. Frodi is at the cafe, waiting for Alessea. When Alessia arrives, they hug each other warmly
.
FRODI
: ALESSEA! Great to see you again. It's been too long.
ALESSEA
:
*nods in agreement
* It has! How are you though? And how's that baby of yours?
FRODI
:
*puts her hand on her bump
* We're both doing fine. How are you and Bing?
ALESSEA
: We're great.
The chat is relaxed, and easy. Both of them enjoy catching up with each other. They talk about everything from the weather, their children, Frodi's pregnancy, Nick, Bing, Gondien... to Luca's abduction of Frodi, and Luca's subsequent death by drowning, Gondien and Arelius's recent health, and Nick's house arrest, and the court case that made him a free man again. But there are some things Frodi isn't ready to talk about. Things like Stengolas carving his name in her back, her fear that he's still out there somewhere, and baby Hope. She's still trying to come to terms with those things, and she'd rather keep them private, between her and Nick.

Then, Alessea brings up something interesting..
.
ALESSEA
: So did you hear about Rebecca De Chagney?
FRODI
: What about her?
ALESSEA
: Her and her boyfriend... um, Josh, I think his name is, have both skipped town.
FRODI
: *
gasps
* You're kidding?
ALESSEA
: No. My father told me. He may not be running Sein Dor at the moment, but him and his elves are still in the loop, so to speak. And he told me that a policeman went to Rebecca's beach house the other day... and it was completely deserted.
FRODI
: WOW! *
pause
* It's true I haven't seen anything of her recently, but I thought she was just angry, since Nick was found Not Guilty. I wonder where she is, then.
ALESSEA
: Who can say. But I don't think they suspect any foul play. Apparently their car is gone, as well. My father said, by all accounts, her and Josh must have left town together.
FRODI
: I hope she can move on with her life, and be at peace now. And I hope she's happy with Josh.
ALESSEA
: I hope so too. But going back to Nick being found Not Guilty... I am SO happy for him! Make sure you tell him that. We haven't always agreed on everything, but I am thrilled he's free again.
FRODI
: *
grins
* Thanks. I'll tell him that. And, I'm thrilled too.
They chat for a while longer, with Frodi making a mental note to tell Nick about Becca & Josh when she returns home, as well as Alessea's good wishes to him.




Two days later... Wyndemere Island...

Lorenzo and the woman walk through the manor gardens, hand in hand. They've been getting closer over the last few days, ever since that first kiss. And as well as being attracted to the woman, he also feels protective of her. She still doesn't want him telling Myca & Sebastion about her - she's obviously hiding from something... or someone. And Lorenzo is determined to take things as slowly as she wants, until he's proved she can trust him.

So they walk hand in hand, and sit on a bench by their favourite fountain - the one where they first kissed
.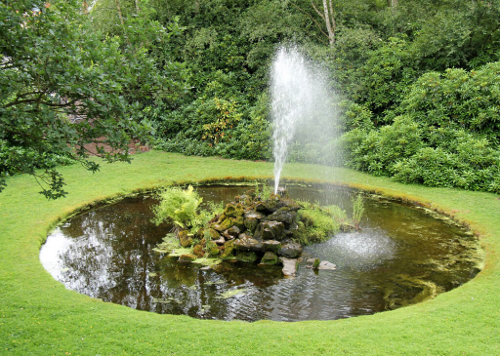 WOMAN
:
*looks at Lorenzo
* Is something wrong Lorenzo? You've been so quiet today.
LORENZO
: No. Yes. I don't know. *
pause
* I've been thinking a lot recently... about my past, and how I don't remember.
WOMAN
: I know it must be so frustrating for you, not knowing who you are... where you came from. But it *
WILL
* come back to you, when you're ready. *
smiles
*
LORENZO
: But that's just it. Does it really matter?
WOMAN
: What do you mean?
LORENZO
:
*long pause
* Obviously I don't know who I was. Or what my life was. But I love my life here. Now. I'm happy here. Sebastion and Myca have become such good friends. Aside from the fact that they took me in, and nursed me back to health when I washed up on the beach, they're really good people. Kind, caring people. And I'm glad to call them my friends. They let me stay in their manor, when they don't have to. They even tried to teach me how to fence, a couple of days ago. I was bad. I mean, REALLY bad. But they were so patient with me. *
chuckles
* And then... there's you!
WOMAN
: Me?
Lorenzo stands up, and turns to face her
.
LORENZO
: In case it isn't obvious, I'm falling for you, Baby. I'm falling hard. I know our circumstances are... unique. But I'm determined to earn your trust.
Lorenzo pulls her into his arms
.
LORENZO
: I don't know what brought you here. I don't know what scared you so badly, you're afraid to even tell me your name. But I promise you, NOTHING is going to hurt you, while I'm around.
*kisses the top of her head
*
WOMAN
: *
looks at him
* My knight in shining armour!
Meanwhile, inside the manor...

Sebastion stands in the Weapons Room, wiping a bloody sword. Myca approaches him, and wraps her arms around him.

Sebastion bends down, and looks at the dead body at his feet. The dead body with a fresh stab wound through his heart
.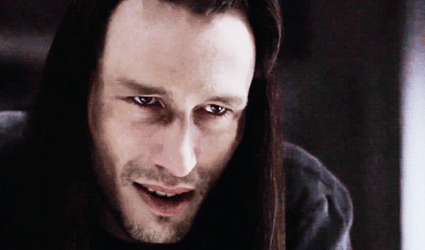 SEBASTION
: I TOLD YOU NOT TO DISRESPECT MY WIFE!
MYCA
:
*strokes his long hair
* Do not let him upset you, my darling.
SEBASTION
: He rolled his eyes at you. NO-ONE shows you that kind of disrespect!
MYCA
: He won't make that mistake again.
Sebastion turns to Myca and smiles. He holds the sword out, waiting for one of servants to take it, and put it away for him. Then he kisses Myca
passionately.
SEBASTION
: You have more patience than I, Little Bird.
MYCA
: He had pretty eyes. Can I have them?
SEBASTION
: That piece of slime isn't fit to be in your collection.
MYCA
: Please?
SEBASTION
: *
softens
* You know I can never say 'No' to you. *
looks at one of the guards
* GUARD! Take him to the morgue. Have his eyes removed, and preserved, just as Myca likes.
GUARD
: Yes sir.
The guard talks into his walkie-talkie radio, asking for a trolly to be brought in, so they can move the body to the morgue
.
Zarano Manor...

Frodi & Nick are spending some time out by the pool. As they sit on edge of the pool, Frodi leans in, and kisses him
.
FRODI
: Are you remembering Vincent's girlfriend is coming for tea today?
NICK
: Yeah. Jazzy, isn't it? What sort of name is that?
FRODI
: *
giggles
* I'm sure she's a very nice woman. And she's Vincent's first girlfriend. *
pause
* It doesn't seem possible - seems like only yesterday, he was a baby. Now he's growing up, and dating?
NICK
: *
chuckles
* Frodi Zarano, are you getting broody?
FRODI
: Maybe. Not my fault though. I'm pregnant... my hormones are everywhere.
NICK
: And do your hormones see fit to give your husband a kiss?
FRODI
: Hmmm, I think I can manage that.
Frodi smiles, touches his face, and French Kisses him
.
Later that afternoon...

School is over for the day, and Vincent brings Jazzy home for tea. She stops outside the manor, and looks in awe at it
.
JAZZY
: THIS is where you live?
VINCENT
: Yeah. Why?
JAZZY
: It's HUUUUUGGGGEEEEEE!
VINCENT
: My dad built it for my mum.
JAZZY
: Wow, she's lucky.
VINCENT
: Hehe. Come on, I'm dying for you to meet them.
JAZZY
: Do you think they'll like me?
VINCENT
: Of course they will. Why shouldn't they?
Vincent leads Jazzy into the manor, and into the living room where Frodi & Nick are sitting (after their pool session).
JAZZY
: Watcha, Mr Z. Mrs Z.
NICK
: *
looks at this young teenager, who is dating his son
* It's Mr Zarano to you.
JAZZY
: Yeah, course, Mr Zarano.
FRODI
: So Jazzy, Vincent's told us a lot about you.
JAZZY
: All good, I hope?
FRODI
: He's fairly smitten with you.
VINCENT
: MUM! *
embarrassed
*
FRODI
: Jazzy? That's an unusual name.
JAZZY
: Short for Jasmine. But I prefer Jazzy.
FRODI
: Fair enough. Why don't you two go on upstairs, until tea's ready?
JAZZY
: Thanks Mrs Z. Ummm... Zarano... Mrs Zarano. Ma'am.
FRODI
: Mrs Zarano is fine, Jazzy.
Vincent & Jazzy beat a hasty retreat up to his room
.
FRODI
: Well she seems nice, don't you think? A bit strange, but nice.
NICK
: I'll reserve judgement, until I know more about her.
FRODI
: You want to know more about her? Well, I happen to know, her boyfriend has the most incredible dad - smart, sexy, and he lights up the room, whenever he walks in.
Frodi stands up, pulls Nick to his feet, clasps his hands, and kisses him
.